COLLABORATION > CONTROL
[Format International Festival of Photography, 18 May - 13 June 2021]

PRINT EXHIBITION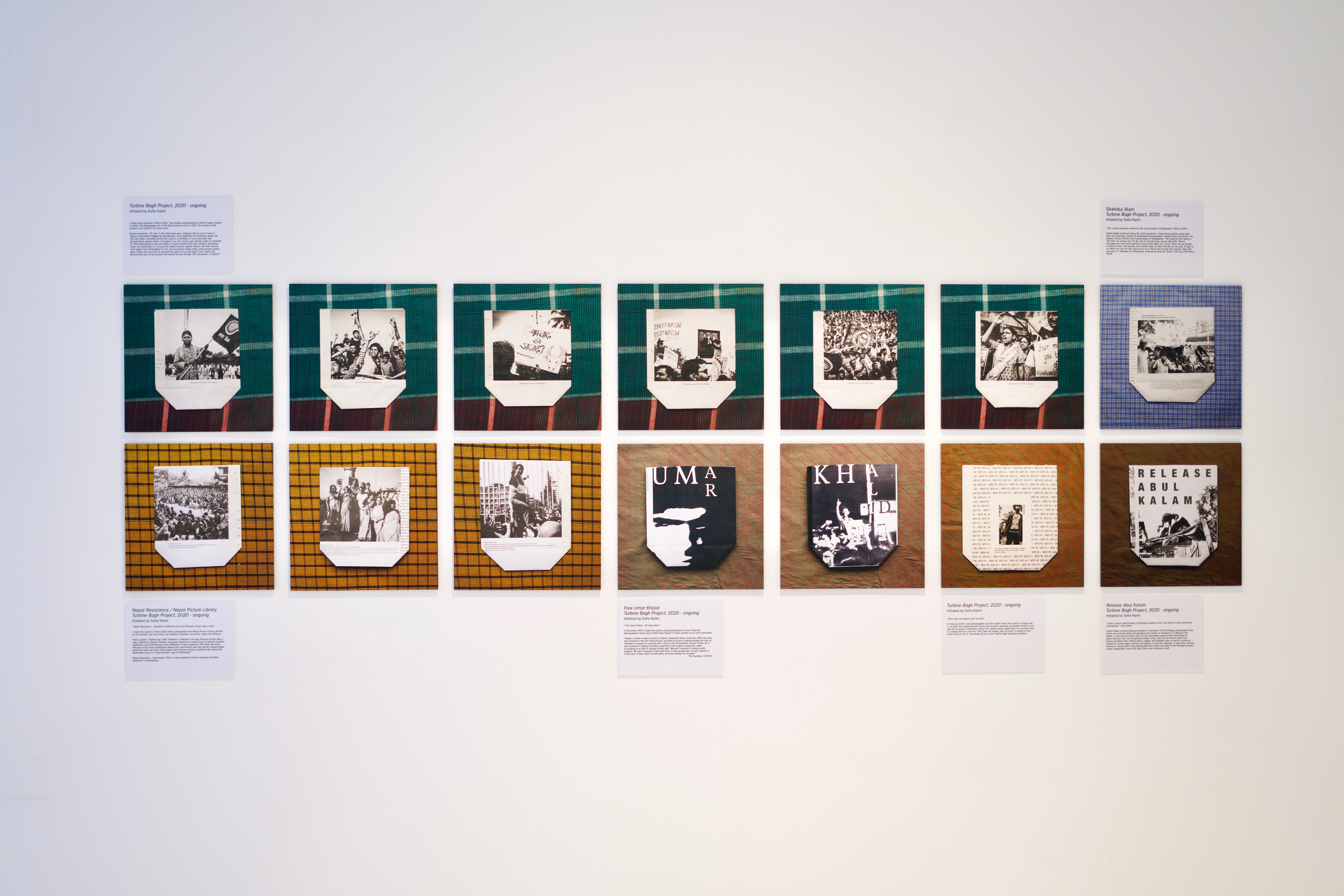 ONLINE EXHIBITION
IN-CONVERSATION w/ ASHFIKA RAHMAN, NIDA MEHBOOB and SOFIA KARIM

COLLABORATION > CONTROL is an open dialogue about artistic control and co-creation, curated by Vincent Hasselbach and featuring works by Anna Ehrenstein, Nida Mehboob, Ashfika Rahman and the Turbine Bagh project initiated by Sofia Karim.

Responding to Format's theme of CONTROL, it explores engaged collaboration as a potential strategy for both complicating and seeking to overcome photography's intrinsic position as a tool of power, control and historically, domination.

The works comprising this exhibition typify what Stuart Hall has termed 'photography as reconstruction work' (1984), drawing in the present on the past in order to imagine potential futures of togetherness. They extend the demands of photography's civil contract (Azoulay 2008) beyond viewership, tracing it to the process of image-making.

These works are about listening and healing, gathering allies and creating potential futures, together, through making and displaying images. They are images 'made with' collaborators, rather than 'taken of' subjects.

Spanning three continents and mobilising diverse visual languages, from techno-sphere studio assemblages, to staged street scenes, to intimate portraits behind closed doors, to paper samosa packets evocative of Delhi street vendors, the works in this exhibition present a range of photographic strategies for solidarity.

Anna Ehrenstein's Tools for Conviviality is a collection of visual ephemera about the usage of tools for various modes of human togetherness. It is the result of collaborative visual and oral research conducted together with Awa Seck, Thibaut Houssou, Nyamwathi Gichau, Lydia Likibi, Donkafele and Saliou Ba.

Ashfika Rahman's Files of the Disappeared portrays victims of political injustice in Bangladesh. She also shows the places where the bodies of so-called criminals have been found after "clashes" with the police.

Nida Mehboob's Shadow Lives engages with the experiences of the highly marginalised community in Pakistan.

Turbine Bagh is an artists' solidarity movement initiated by artist and architect Sofia Karim, in response to, and in collaboration with, the protest movement around Shaheen Bagh in Delhi. It is a joint artists' movement against fascism and the rise of far-right nationalism in India and beyond.

COLLABORATION > CONTROL is the winner of the FORMAT21 Open Call Award and was selected by FORMAT21 Open Call Juror – Skinder Hundal, Director of Arts, British Council.